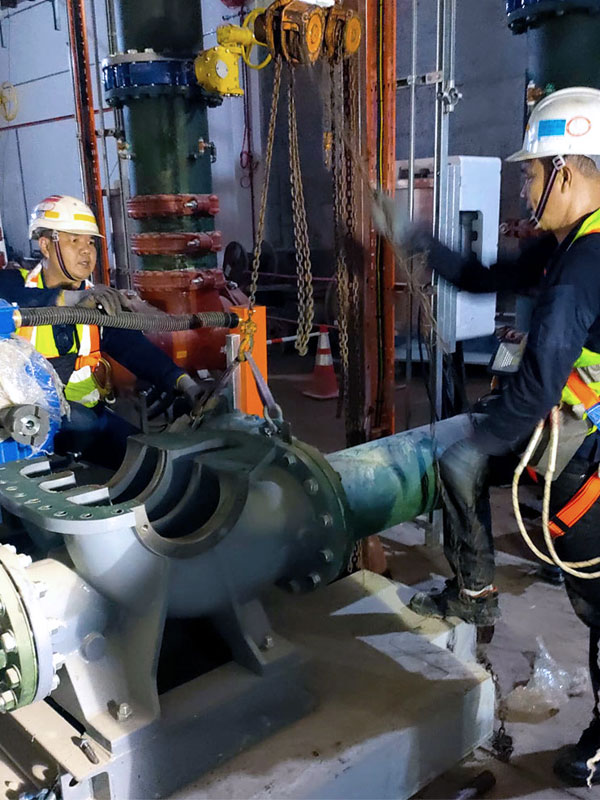 Delivering engineering solution for your needs.
Aceflo Engineering specialises in the designing, supplying, fabricating, installing, supervising, and maintaining of on and off shore mechanical systems. 
Our projects are in relation to the testing, commissioning, repairing, and full overhaul of mechanical components, working in a wide array of industries inclusive but not limited to:
Oil & Gas, Semiconductors, Mining, Telecommunications, High Tech & Healthcare.
We believe that Sustainable Repair Saves our Planet.
We understand and value the importance of maintaining your equipment and systems to ensure optimal performance and longevity. Our water pump servicing and maintenance solutions are designed to not only prolong the lifetime of your pumps but also to reduce energy consumption, waste, and downtime.
At Aceflo Engineering, we work closely with you to understand your business needs and tailor our solutions to meet your specific requirements, helping you improve your business operations and save costs.
GET BETTER RESULTS BY CONTACTING US TODAY!​